Virtualisation Field Day 6 Preview: AppFormix
Virtualisation Field Day 6 is happening in Silicon Valley, California from 18th-20th November and I'm very lucky to be invited as a delegate.
I've been previewing the companies attending, have a look at my introductory post:I'm heading to Virtualisation Field Day 6.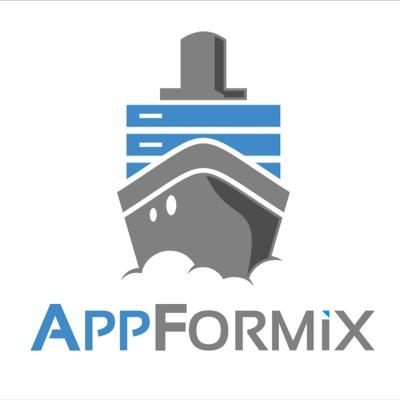 AppFormix is a company that has recently come out of stealth mode. It is basically a monitoring and analysis tool for cloud infrastructure to help people manage a shared and multi-tenant infrastructure.
It is founded by Sumeet Singh who comes from a network analytics background having co-founded NetSift as a graduate student. NetSift sold a product based on his university research for doing deep network packet processing at high speed to detect security issues. A year in, his company was acquired by Cisco for $30m where he then worked for 7 years. He then spent just over a year at Microsoft working on Azure networking and then started AppFormix two years ago. So, AppFormix's pedigree comes from network analytics.
Obviously, just coming out of stealth, they are brand new and I hadn't heard of them before their name popped up as a presenter at Virtualisation Field Day.
I have to say they have done a great job with their website clearly articulating what they do:
AppFormix is a cloud infrastructure monitoring and analysis software that runs in any public, private, multi-tenant, or hybrid environment. Our goal is to help companies build better, more efficient, application-agnostic environments by providing them with deep, real-time insights into their infrastructure.
Too many companies miss the mark with their initial marketing messages saying they will solve all the world's problems without actually telling you what they do. Kudos to AppFormix for providing the clear, focused initial explanation.
Their software runs on any OpenStack cloud, so obviously can be public, private or hybrid as well as multi-tenant. What I can initially as a differentiator is this isn't just VM focused but also analyses containers and applications as well as VMs.
The product gives you what they call cross-layer insight across physical hardware, software infrastructure, platforms and applications and help you to find wasteful resources as well as unpredictable application performance.
As with many similar tools, they break down their approach into 3 phases.
Monitor: Gather up all the stuff from infrastructure resource monitoring and then use algorithms to crunch the data into human readable form.
Analyse: It has a Health as well as Risk index to let you know how you are doing.
Optimise: The analysed data can then be used to help with decision making
There is a capacity planning module for resource usage prediction looking up to 3 months ahead. This also helps you get ROI information to plan ahead.
There is also resource optimisation which shows where you have risk in your infrastructure and they say they can create meaningful infrastructure events to more easily troubleshoot things and prevent things bombing out.
They have a "Self-service IT" with a Health Index to know what's good or bad.
So, is this just "another monitoring product" looking at OpenStack and containers in a market with so many performance monitoring companies or do they have some unique ideas being VM as well as container aware to help companies manage resources?
Looking forward to hearing more.
Gestalt IT is paying for travel, accommodation and things to eat to attend Virtualisation Field Day but aren't paying a penny for me to write anything good or bad about anyone.